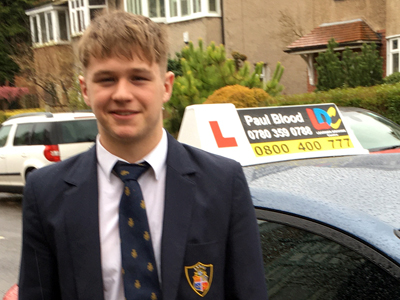 Toby Boyce
Driving Independance
Lessons with Paul where both enjoyable and progressive, I never felt like I wasn't improving my driving and was always receiving information on how to iron out mistakes. Thank you for helping me to pass Paul.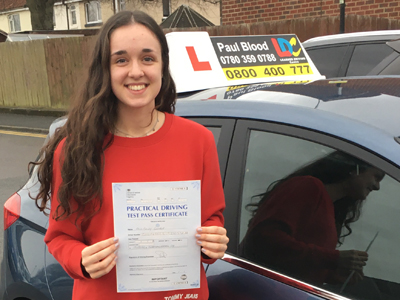 Emily Cooper
First Time Pass
I was able to pass my test on the first attempt after 28 hours worth of lessons over 3 months due to Paul's dedication and commitment to each lesson. He was always calm and explained everything clearly, using the LDC workbook which help cement my understanding. He was very accommodating, being able to pick me up from various places for my lessons and made sure we worked on what I wanted to practice. The lessons were very relaxed and enjoyable. Thanks Paul.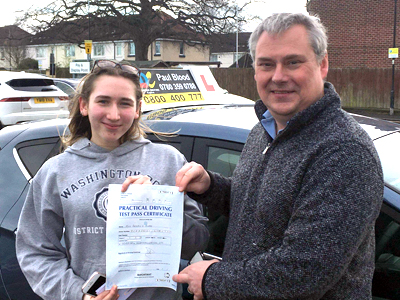 Abi Burke
1st Time Pass
I really enjoyed the structured way of learning that I was provided with whilst learning to drive with the student centred LDC system. The workbook allowed me to evaluate my driving by observing the progress I was making and discovering what areas I needed to improve. This allowed me to enhance and improve my driving at a fast pace. The online videos were very useful in the beginning to provide me with a good understanding of what I was doing each lesson so I could use my time with my instructor to the fullest. The theory test preparation, particularly the hazard perception practice was massively helpful in giving me an insight into how the theory test works and what to expect. Paul was kind, patient and constructive at all times. He was an extremely good coach and I would recommend him very highly.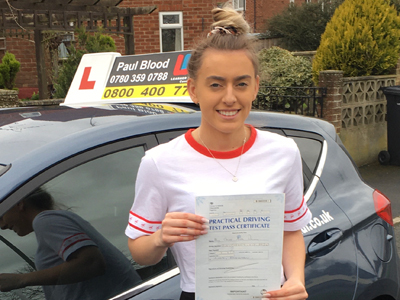 Chloe Dalton
Passed 1st time
Although I had lessons before Paul and i felt confident in my driving. Paul made sure that i was 100% ready for my test. Anything you"re stuck on or need help with Paul is always there to give you the best help you need. I would definitely recommend Paul as your driving instructor as he is very reliable and explains everything as best as he can.
James Pope
First Time Pass
Paul was very helpful as I only needed a test boost as I had already done a few lessons. The LDC Driving Skills Workbook helped my understanding and Paul also assisted in my preparation for my theory test.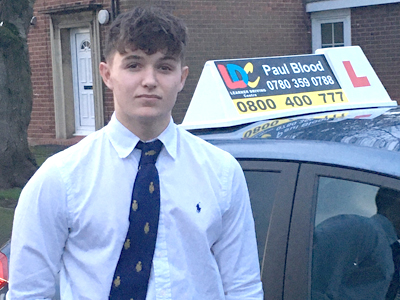 Will Barrett
Passed 1st Time
Although I had practised driving lots before Paul started coaching me he made sure that I was ready for my test. He was 100% focused in every lesson and explained everything really well. I would definitely recommend Paul as a driving instructor and really liked the way he tailored each lesson to what I needed and made it all about me.